Joy Brown on Broadway, Opens May 17, 2017

Joy Brown's larger than life bronze sculptures will be exhibited along Broadway in New York City in May.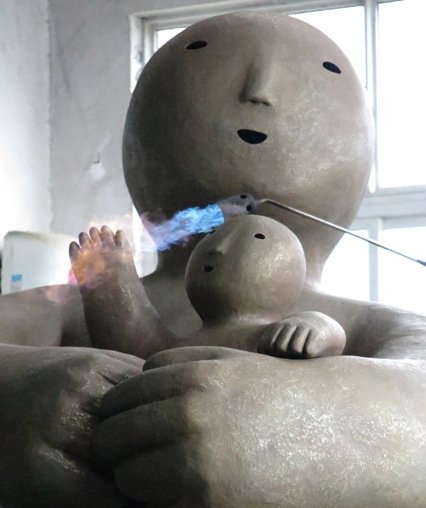 For the past seven years I have been working in Shanghai, several times a year with the support of Purple Roof Atelier, building this series of monumental bronze figures. The sculptures have been shown widely in China and this exhibition on Broadway is the first time to show this work in the U.S.
Nine of my large scale bronze figures will be exhibited in New York City along Broadway opening in May, 2017 at eight locations: 72nd, 79th, 96th, 103rd, 117th, 148th, 157th, 168th (Mitchell Park). Another nine will be exhibited in the southern island city of Sanya, China opening in August, 2017. The exhibitions will go into the winter.
The exhibitions are the result of the collective efforts of Morrison Gallery (Kent Ct), Purple Roof Gallery (Shanghai) and Broadway Mall Association with NYCity Parks.
New York City, May - November, 2017
May 16th, early morning, midnight to 5 am: installation begins at 72nd street.
May 17th, ribbon cutting: beginning at 11am.
May 20th, celebration party and exhibition of smaller works: Morrison Gallery, Kent, CT, 5 to 7pm.
May 23rd, Broadway Mall Association: Gala Evening Event.
The show runs for 6 months, through November, and may run an additional 3 months.
Sanya, China, August 1st - March, 2018